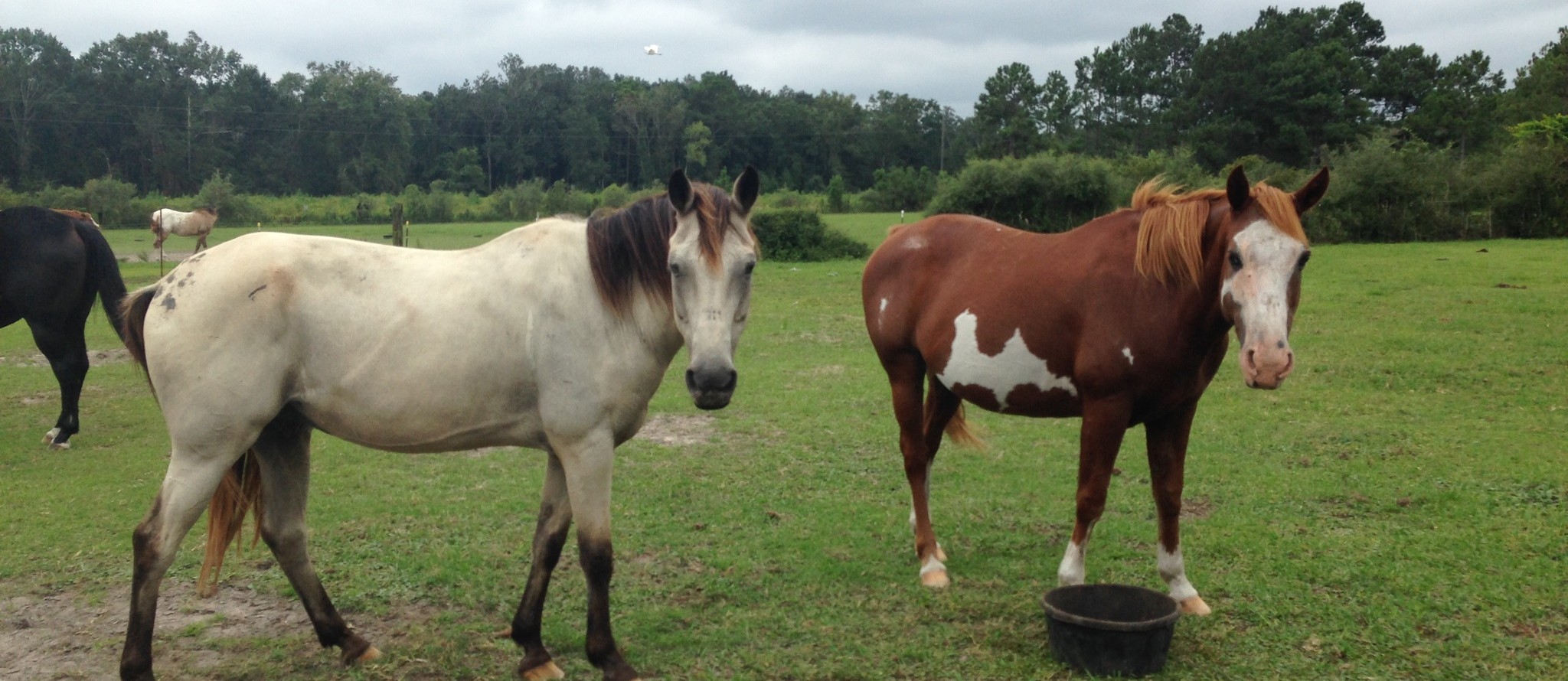 Broke-A-Toe considers it part of our responsibility to the horses we love and to our community to give back by donating our time, rides or resources to various organizations that we hold dear to our heart and to help neglected horses in the surrounding areas.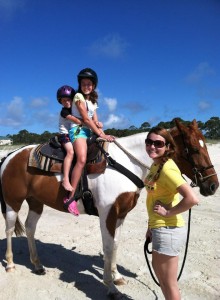 Blue Skies Ministries in Atlanta, Ga. has been coming to Windmark Beach for their retreats and we have partnered with them for the last five years to expose the kids to horses and horseback riding while they are here. Their mission objective is "to offer week long family retreats to bring the hope of Christ to families living through the challenges of pediatric cancer." They normally have 10 retreats per year and we try to be involved in all of them. Please visit their site and see what wonderful blessings they provide their families with while they are here and while they are at home. Pediatric cancer is very traumatic for the kids and for their families and we strive to give them an experience that is pleasant, fun and that they will remember for a lifetime. It is a beautiful organization and we are happy and blessed to be partners.
Semper Fi Sisters and Wounded Warriors are instrumental all over the United States in providing help and meeting the needs of soldiers returning home and the families and loved ones of those that pay the ultimate sacrifice and never make it home. We are fortunate to have one of the regional organizers living right here in Gulf County. Thank you Brenda Garth for allowing us the opportunity to give these soldiers, moms and families a memory that they can enjoy ,while they are here in Gulf County.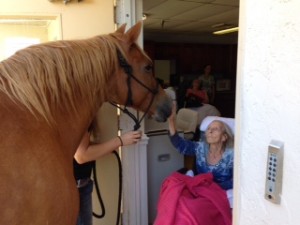 Over the years, we have visited the local schools, church festivals and nursing home to expose young and old to the beauty of horses and what wonderful creatures they are. It is so rewarding to see the kids eyes light up when they realize they will get to see and pet the horses. One of our fondest memories is of our visit to the nursing home. The residents had no idea we were coming and you should have seen the look on their faces, as well!  What was different about this visit is the visual recognition of the residents as they recalled a time when they were younger that they had their own horse, or rode a horse at the local fair, etc. They stroked and admired Shellie as many of them told stories and a few were very quiet and had tears in their eyes. All of us, aides and me and Hayley, could feel the "specialness" of the situation and it moved us all.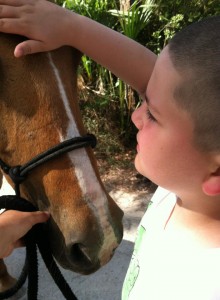 From time to time, we hear of horses or see horses that are in very bad situations. No, we do not "need" anymore horses but cannot refuse the call to help when we see or hear about what conditions they are in. Sometimes, it is not intentional neglect but many long time owners come upon financial or physical hardship and it is hard for them to part with their "loved ones" for fear of them going to an even worse situation. Whatever the case, we try to help when able and pray that the Lord will make room for "one more".  We know that life can change at any moment and we would like to know that if something happened, someone would be a lifesaver for us, as well. When possible, we try and rehome if the horse is rideable but most of the time they end up being "absorbed" and after working with them we try to put them into our program whether for lessons, visits, babysitters or beach rides.
To show our appreciation for their service and dedication, we offer military, law enforcement and first responder families a complimentary photo package. We now have a first responder in the family as well as 2 veterans and we know what a commitment it is to serve the community and the country. Please let us know when booking ride and we will schedule the session.
On the front of my calendar every year, I paste a card that reads:
"Dear God,
I dedicate this work to You. Imprint Your mind upon it, Fly with it unto the heavens.
Use it to shower Your love onto the world.
Thank you for Your faith in me that such a glorious mission has been placed in my hands.
Amen."