See Through Canoe Guided Day & Sunset Trips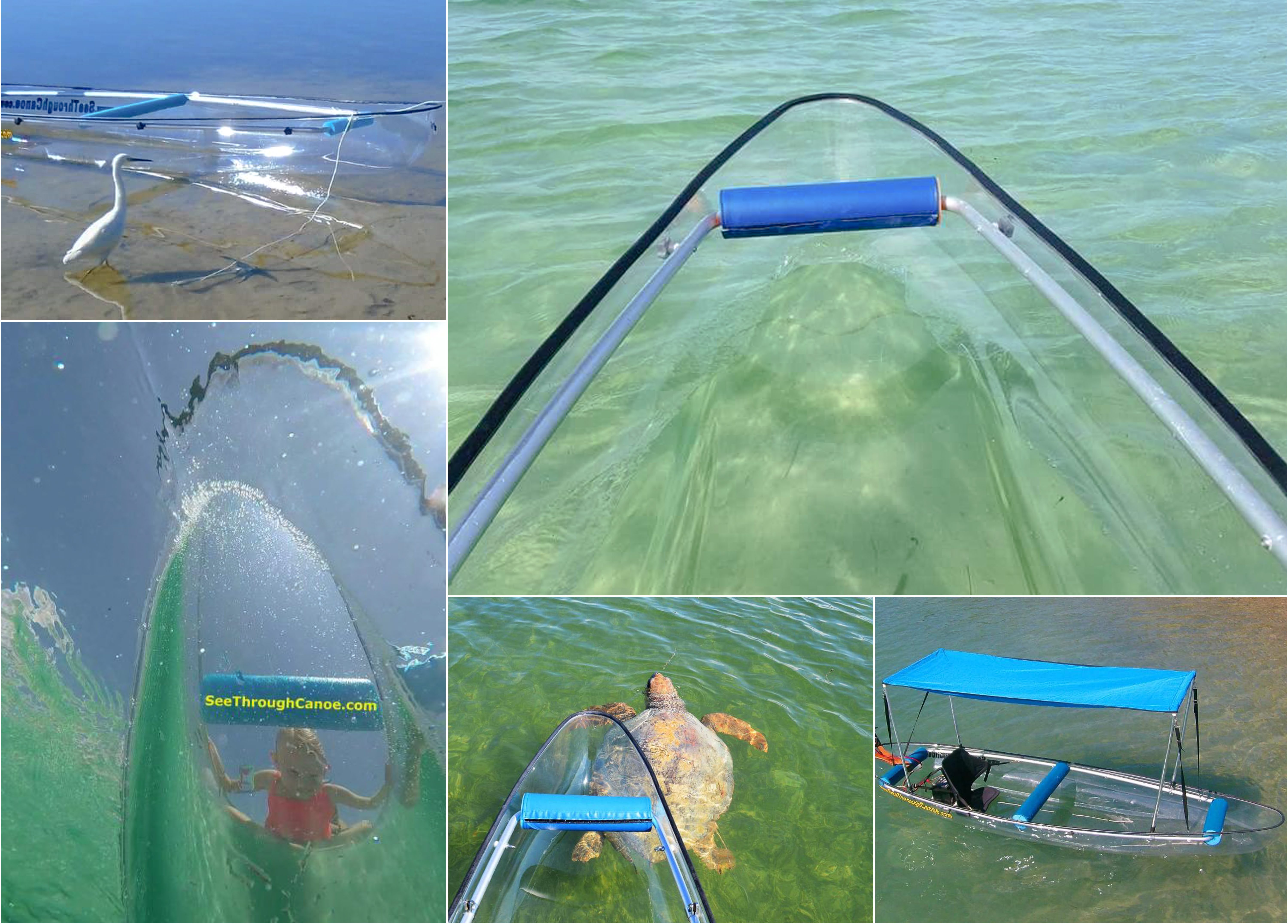 The guided See Through Canoe Tour is an experience like none other! You'll feel totally connected to some of the rarest and natural aquatic life in existence. Since the canoes are clear, they do not cast an underwater shadow… which sea life naturally associates with predators causing them to scurry away before you even see them. Your See Through Canoe lets you get up close and personal with hundreds of species unique to our area without disrupting their day! Sometimes, they are just as curious about you as you are of them! Get ready to paddle your way through one of the country's most exquisite waters along with a guide who is both informative and fun! There are no words that would justify this experience… you'll just have to see for yourself!
We can accommodate up to six guests per group and reservations are required for this guided tour.
Guests must be 11 years old to have their own canoe or have previous paddling experience. Children 10 and under must share a canoe with an adult. Otherwise, all riders have their own canoe.
Call 850-247-8202 to make a reservation.
See Through Canoe Light up the Night Tours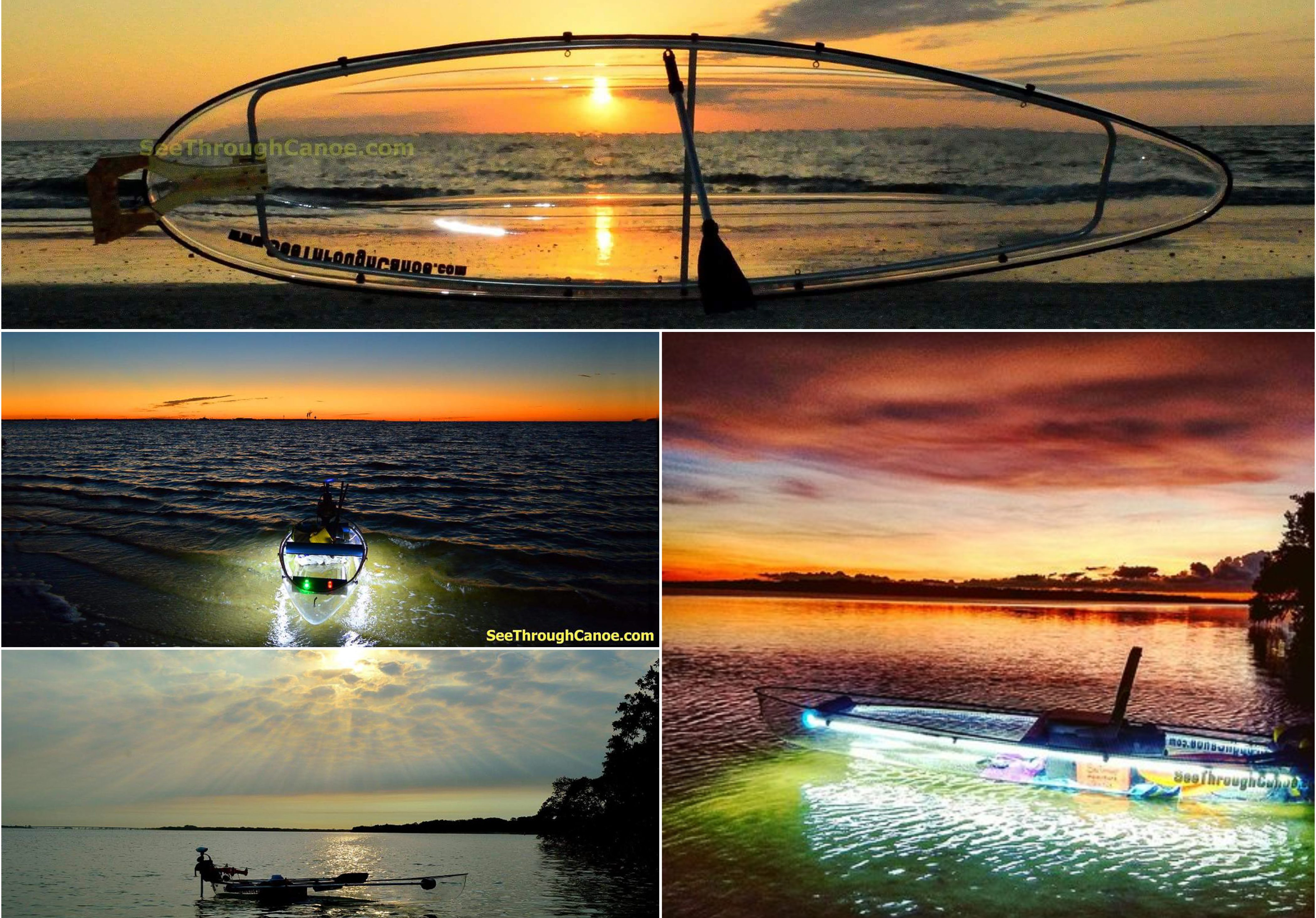 See Through Canoe Rental Rates
1.5 Hour Guided Tour
| Trip | Normal Rate | Private Group Rate |
| --- | --- | --- |
| Day Trip (11 & up) | $40 + doubles | $240 + doubles |
| Sunset Tour (11 & up) | $50 + doubles | $300 + doubles |
| Night Lights (16 & up) | $75 (no doubles) | $450 (no doubles) |
Children 10 & under must ride with an adult, $15 additional (double).
Prices are per person/canoe.
Minimum age of 16 yrs required for "Night" tour.
All reservations are via Eastern Time Zone
Call 850-247-8202 to make a reservation.
FAQ
Do we need reservations?
Yes, we do require reservations.
---
What is the cancellation policy?
Cancellations must be made 48 hours prior to your reservation to not have card charged full price. "No shows" as well as late arrivals will also be responsible for the charges of the scheduled trip and may not be exchanged or credited for a different time slot.
---
What time zone are you in?
We schedule all of our trips on EASTERN time (Fast Time). We are very close to the central time zone, so it is very important to know which time zone you are staying in. Please feel free to call us at any point before your trip if you aren't sure about the time. We cannot reschedule or refund reservations missed due to a time mix-up.
---
Is there a weight limit?
If not doubling with a child, the weight limit is 230 lbs. When doubling weight limit may depend on proper balance required for safe control of the canoe.
---
Do I need to prepare for the trip?
Please apply bug spray and sun screen at least 30 minutes prior to arrival so the chemicals may not damage the canoes. Be prepared to remove your shoes. Shoes are not allowed in the canoes. Each person may bring up to two (2) water bottles in the canoe.